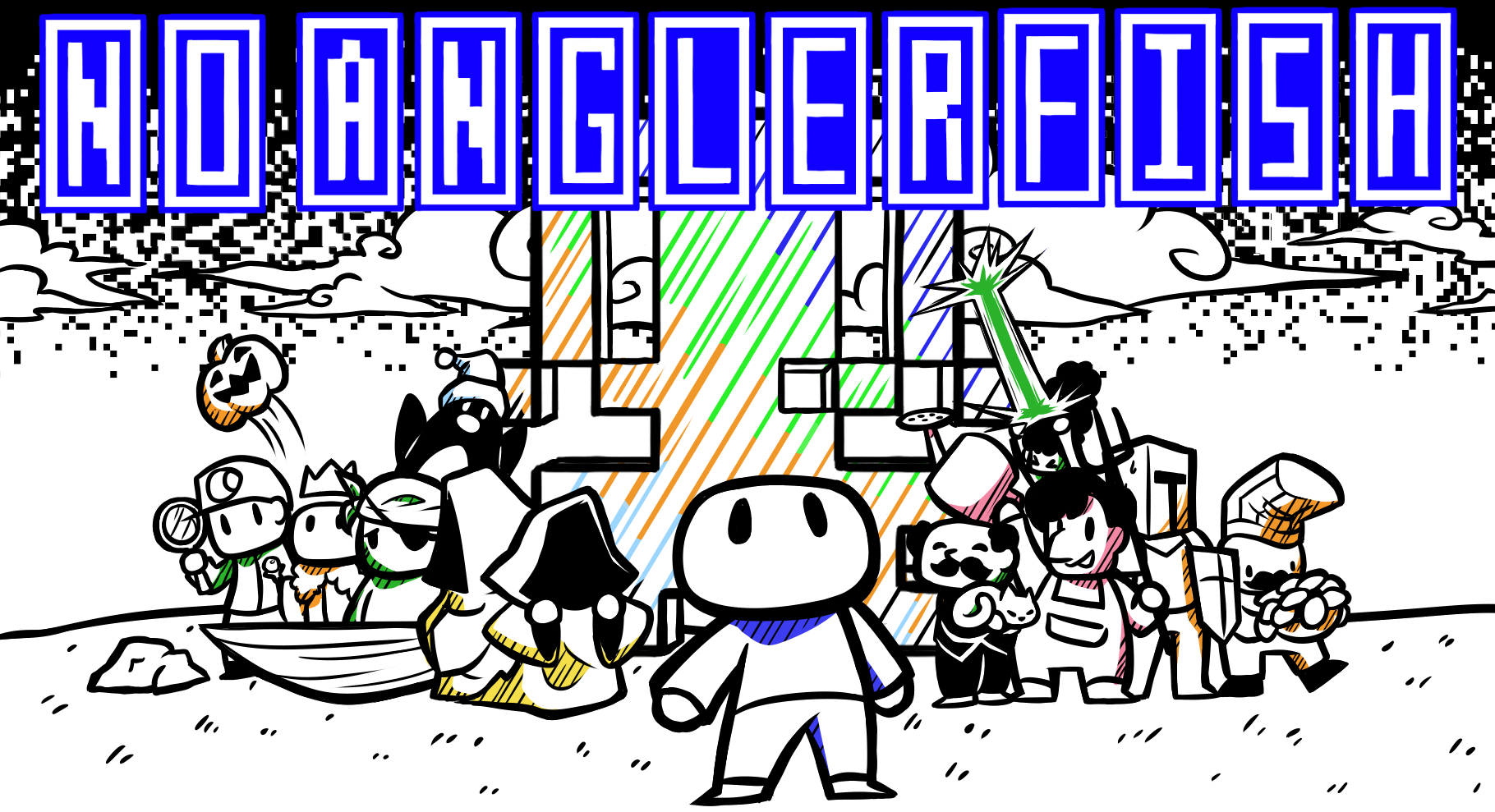 No Anglerfish
You awaken on a desert island with no knowledge of who you are, or how you arrived there. Explore and unlock surrounding islands by playing the mysteriously powerful arcade machines spread throughout the lands.
Make friends (or don't!) to learn more secrets and earn bonuses.
Achieve your destiny while progressively exercising your brain power.
Download
Click download now to get access to the following files:
Comments
Log in with itch.io to leave a comment.
i wanted to try it, but the game does nothing when i press "Z" in main menu :(
Wow, this is really crazy to hear! Do the other options work? I'm very happy to help you work through this, or get my son involved directly, he'll be losing sleep tonight knowing there is a problem!
Yes, the other options work. Oh no, don't want to stress your son out :D
He wonders if you could try the "Y" key and report back. Also, maybe gently try a few other keys and see if it's a weird mapping issue. He really wants to work through this. I'm not sure how to reach out via DM on itch.io, but I can give you our website which has our email addresses in case you think this conversation is not interesting to the public?
yes, you are right, i needed to press "Y" :) sorry to have caused panic, hehe. i tried all keys already the first time, but i guess i missed "Y".
Going to play the game soon then :)
He was SO excited to hear this! He wonders if you are using a Qwertz keyboard instead of Qwerty? Are you in Europe somewhere? He actually heard about the Qwertz keyboard and thought it was so interesting that there is an Easter Egg Qwertz keyboard hidden in No Anglerfish! He is thinking he should file a bug report with Python about this issue Thanks for working through this with us!
What a fantastic little game! This deserves to blow up!
Thanks TurdBoomerang! (Things I didn't expect to say today) - spread the word! How many islands have you managed to explore?
Thanks to everyone trying out the game! Feel free to come back and give your thoughts here - we're really excited to share our work with you all!